Slippers
In Turkey, we make real the most integrated production sector in this department, we produce leading products of the hospitality sector like disposable slippers, bath fiber, cloth laundry bags and shoe bags, additionally, nonwoven, raw cloth production are also performed depending on demand.We use the latest technology knitting machines while presenting our products to you.We knit our towels, single jersey and other fabric types with great care. By doing all we produce in our own structure, we have eliminated the dependence on foreign product quality and deadline issues. We keep the quality under control by testing it at every stage of production, starting with the yarn. Having a large machine park and sewing team gives us the luxury of responding to the fluctuation in demands immediately. In case of need, we can double our production, which is 35 thousand pairs, by doubling just one day.
Cosmetic
As in every field, we start the production process of our cosmetic products from the ground up and we produce bottles and caps in the first place with the raw material we receive as the original granule. Again, we fill our liquid soap, shampoo, shower gel, conditioner, body lotion liquids that we produce with filling machines without any touch. In addition to our 1,000,000 pet bottle cosmetics production per month, we fill 500,000 tube cosmetic products with fully automatic tube filling machines.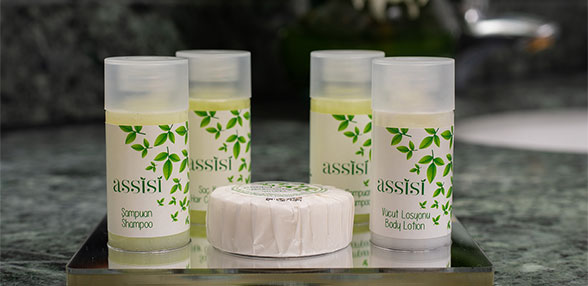 Soap
We can produce soap in desired shapes from 15 grams to 100 grams using various packages. We have a monthly production capacity of 1 million soaps, and as in all areas, we keep our raw materials and every stage of production under control by testing without compromising our quality.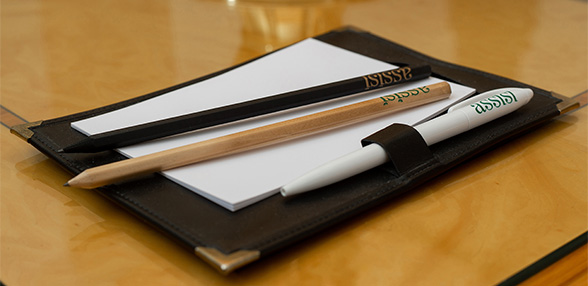 Print
In our box production, which is another of the locomotive products of the hospitality sector, we have a daily production of 50,000 pieces of different sizes and logos. Besides the state of the art 4-color offset printing machine park, we are able to respond to all demands with gilding printing, glossy and matt cellophane applications.